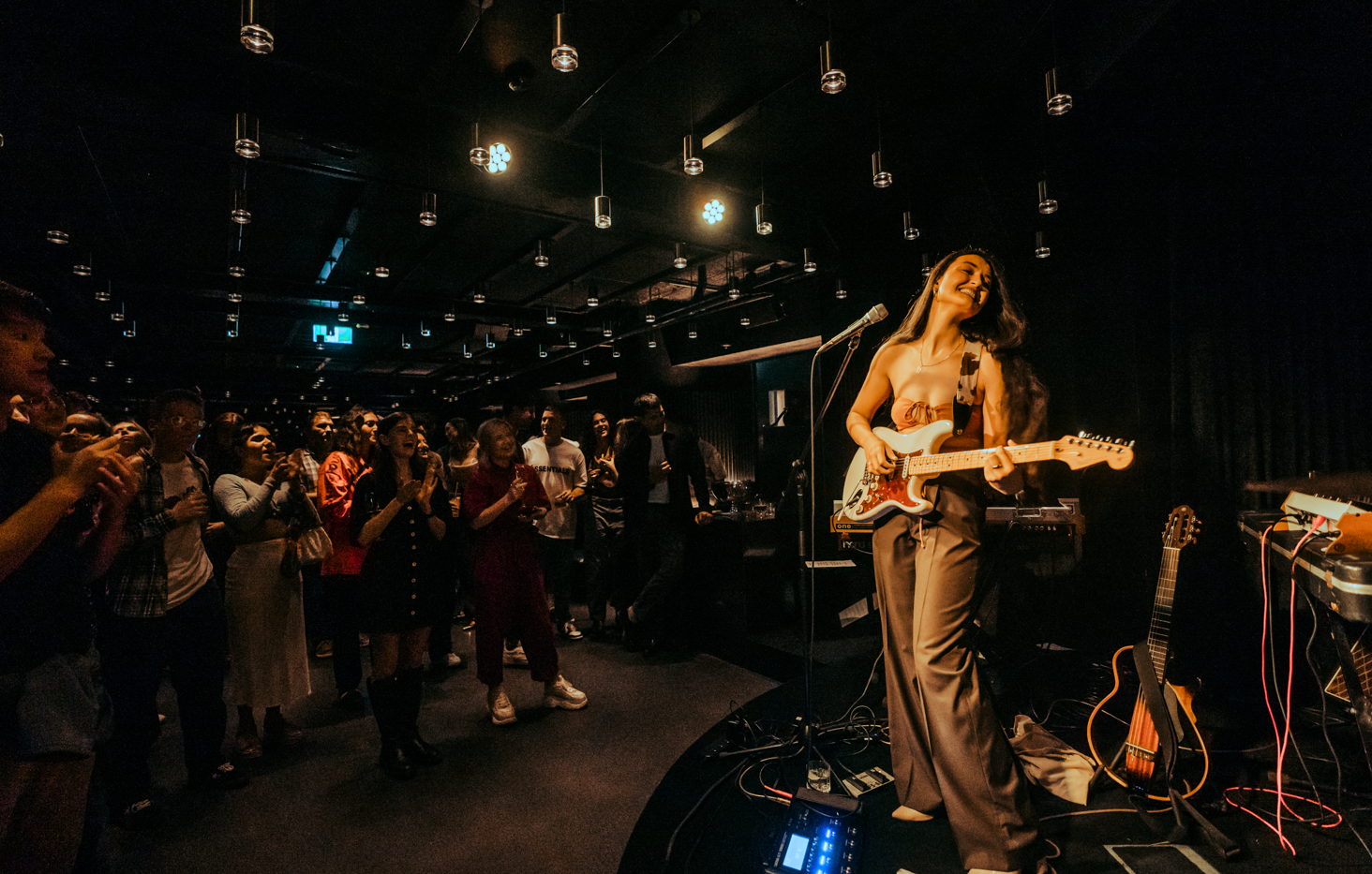 Our friends south of the border in Melbourne are leading the way in Australia by some distance when it comes to live music. Melbourne has a fantastic live music scene that has benefitted from years of government support, as well as a culture of punters consuming and supporting live music. Melburnians are known around the world for going to things! Be it sports- or culture-related, they have a fantastic approach to embracing activities and participating seven nights a week. Many concert promoters I know will sell out two shows in Melbourne, but struggle to half-fill a venue in Sydney. We have a long way to go.
It wasn't always like this. When I first came to Sydney in the '90s I remember being blown away by the sheer volume of live music on offer every night all across the city. That brought with it an amazing energy and sense of excitement, and it was a global live music hotspot. In the last 20 or so years, that has changed (for a number of reasons).
For this to improve there needs to be a commitment at a council and government level to fostering a culturally vibrant city, and an acknowledgment that venues and artists need to be supported and appreciated.
From a punter's point of view, there is a bit of a re-education process as well, to show younger generations that there is more excitement in watching a great band at an awesome venue than there is at home with Uber Eats and Netflix!
I started working with the team at Tiva earlier this year to consult on their music strategy and handle the entertainment bookings for the venue. I've built on the original concept for the venue, which was based on the premise of Future Nostalgia. We are working with a palette of both new and familiar sounds, and creating a program that is world class and fresh, but also timeless.
There is a shortage of great live music programs in Sydney – especially in the CBD – and at Tiva we aim to fill that gap with a consistent and top-quality program. Live music should be fun and accessible so that it can be enjoyed as a lean-in or lean-out experience – our audience might pop in spontaneously for a drink after work or dinner, or might come in specifically to listen to a great act, but all will enjoy the experience and the atmosphere.
Our music program also has personality, with nothing cheesy, bland or overdone. Some of the best musicians in Sydney can perform music they enjoy here.
We have created two bespoke house bands who will only perform at Tiva: Instant Vintage and King Street Soul. On Wednesday nights, Instant Vintage will perform a postmodern take on jazz, with some of Sydney's finest young jazz musicians performing arrangements on modern songs, with repertoire taken from the realm of pop, dance, RnB and rock. Sarah and her amazing band bring their incredible jazz style to songs by artists such as Miley Cyrus, White Stripes, Moloko, Coolio and more.
Thursday night we have an incredible soul-RnB band featuring some of Australia's finest session players. This outstanding rhythm section is led by superstar vocalist Rechelle Mansour – a rising star in the pop and RnB world, with an incredible vocal range and magnetic performance style. They play an amazing mix of cool pop, RnB and nu-soul music.
For Friday nights we have created the perfect transitional journey to take you from afterwork drinks and eats to an all-night dancefloor and table service experience. With cool duos on from 6pm, it's the perfect start to your weekend, alongside a few quiet drinks and nibbles to ease in. Following on from that, we have Sydney's finest vocalist-DJ combos, singing live over tight dance beats and bringing the energy up before we finish with amazing DJs. Your whole evening is covered in the one venue.
TIVA Lounge is open Wednesday – Friday from 5pm and Saturday's from 6pm. Visit www.tiva.sydney